Nicely done, sir. Nicely done.
I'm not entirely sure of the proportions here (I think that oversized jacket is a bit of overkill) but I definitely do like the striped pants combined with a colourful accent and chunky heels.
Here's another version of the above. This girl is also wearing an oversized jacket. I like the addition of florals here but not in love with the shoes.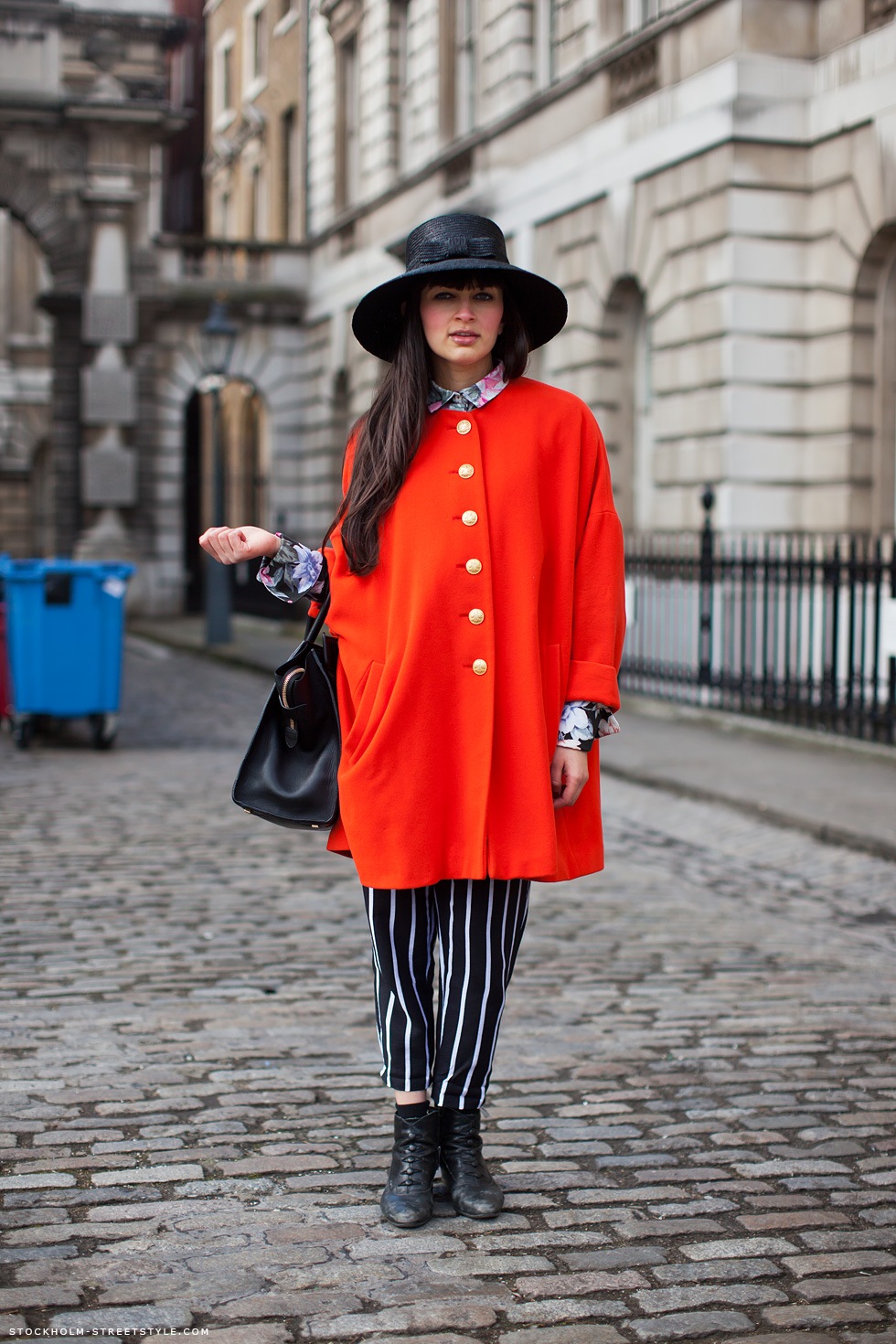 This look is so easy. I really like the collar (whether it's part of the dress or an after thought) and the wing tips. Cute.
Sophisticated perfection. Camel cape with gold detail, a hit of colour/print peeking out, topped with a silk scarf. Beautiful. Please also find me that blouse. Thank you.
Happy dressing!